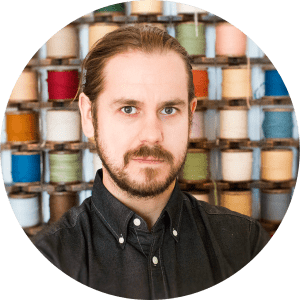 Angeles Mannies is open!
It seems these days that everyone is starting a blog. At the risk of sounding redundant, I'd like to tell you my reason for jumping on board.
I recently turned 31. Year 30 was filled with turbulence both personally and professionally. Now that the dust has settled (sort of) I want to share my reflections, experiences, and goals as a male nanny in Los Angeles. The aim is to spread the word about a career that I'm passionate about, and to connect with like-minded people that share the same beliefs.
To achieve these goals, I've started a recruiting agency specializing in a niche market: Male Nannies. If you're wondering what makes me an authority on the subject, I can impart to you that I've spent the better part of my years looking after children and studying childcare. The path has been so natural to me that I now look after the children of some of Hollywood's elite. Intrigued? Visit the company's site at www.angelesmannies.com. And if I'm being blunt about the reason for the blog? My website designer also suggested starting a blog as a way to improve my SEO ranking in Google and drive more traffic to my site, so there's also that… Everyone wants their website to gain more visitors, so why wouldn't I? I figure it could help me come out of my "social media shell", and also a way for me to relieve some stress and provide some sort of catharsis; I'd take 30 minutes, write stuff down, and post it online.
The Agency, or Angeles Mannies, is a male focused domestic staffing agency, with an emphasis on childcare.
Here's a few reasons I went this route:
– always wanted to be a self-starter and use my entrepreneurial mind set
– found other childcare staffing agencies to be somewhat lacking in their emphasis on male childcare (I've used many)
– I want to demonstrate to the world the importance of a male role-model in a child's life and to facilitate the placement of a male care-giver into a domestic setting (did I mention that already?)
– I have had a number of people tell me that I should start something like this, and I gave into the peer pressure (which is not something I advise children to do for the record!)
There's a short bio on AM's website, but I thought the blog deserved its own "About Me". My name is Danny and childcare is my passion. I have essentially been in childcare since the age of 8 when my brother was born (I am the eldest of 4). From babysitting to teaching to summer camps to my work as a manny, children have always been present in my personal and professional life. I moved from Ipswich, England to Los Angeles, CA in 2012, and I've kept the accent.
As I write this, I think I will enjoy the transparency that this will give me. With Angeles Mannies, it is my intention to be open and honest with everyone I come across, as this has worked out very well for me so far, I think I will continue to do it with this blog.
Well, this was less than 30 minutes but it took a lot of 'emotional time' to get to this point so it most likely took much longer than the ones that will follow.
I think I will end each one with a call to action, being my 1st ever blog, and 1st Angeles Mannies blog I'd like to know what you'd like to hear about, from starting a business to promoting yourself as an entrepreneur or as a male nanny, and the stigma that comes with it. From communicating with billionaires to discovering which celebrities kick ass at Charades, I'm sure I will be continuing this so please like, share and promote male nannies in a city near you; if you find it hard to vouch for mannies – stick around, these blogs will make it much easier.
Daniel Butcher