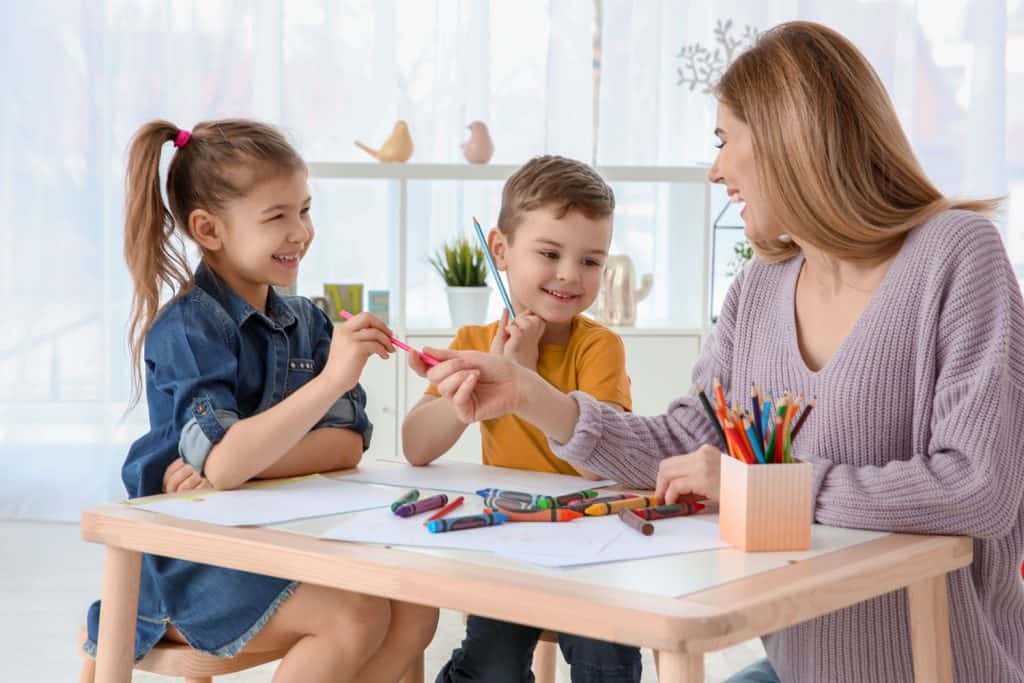 Top Tips to Keep The Perfect Nanny Around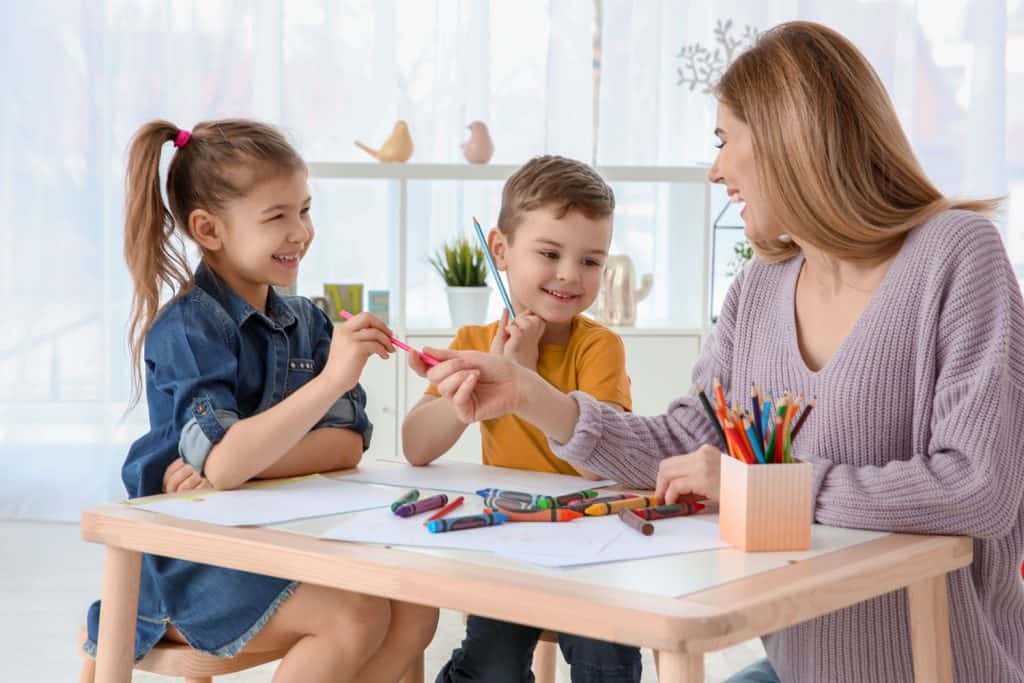 There are many routes to go down to find your perfect nanny, and like your nanny is a unique asset to your family that reflects
your household's needs
, so too will be the journey to find them. Whether you're new or a seasoned nanny employer, starting the search for a nanny can seem like a daunting and endless process. Then there's the matter of keeping your perfect nanny. In a place like LA where nannies often have other priorities over caregiving, and the market is flooded with many other high paying positions constantly becoming available, how can you ensure that the nanny you hire will stay yours? Here are some tips on finding and keeping your perfect nanny:
There are three main, tried and true ways to find a nanny. What works for your friends or neighbors may not work for you. Every family has different needs, and the way you search for your nanny will reflect that. 
Many families find their nannies through word of mouth. Maybe your neighbors children are starting school and their nanny's services are no longer needed. It's important to note that even if a nanny comes recommended to you, you should still go through a hiring process. An interview, trial and checking of references is imperative, as what worked great for your acquaintance may not work for you and you don't want to be blindsided on the very first day. 
"Nannying is a profession like any other, and they deserve scheduled performance reviews to go over any changes in their performance or duties. Performance reviews are a time where raises are expected to be discussed."
There are numerous great resources for parents to find nannies online. Nannies can upload resumes, work history, certifications and previous letters of recommendations to online profiles for parents to peruse. It is worth noting, however, that anyone can sign up for a profile, the websites themselves do not always verify or do background checks without parent request, so it's important to make sure you do your own background check, call references, and extensively hire candidates.
It may seem like a red flag to search for a nanny online, and going through the interview hiring process may be too much work for some families to take on, which is where an agency comes in. All agencies in California are required to screen candidates through TrustLine, California's premier background check that examines candidates on multiple different areas that most people do not have access to. Agencies do all of the legwork for families to ensure that each nanny is verified, professional and compatible for your family.
Knowing Your Nanny is the Right Fit
Now that you've undergone the search method that works for you and you have a solid pile of candidates to choose from, how do you know which one is the right one for your family? At Los Angeles Nannies, we like to believe that finding your nanny is a lot like dating. Take your time, review your options, discuss your priorities and expectations, and act fast when you find The One. As in dating, you want to make sure that your priorities and expectations align to ensure a 
happy relationship
. Find out what your priorities are as a family and in the interview, ask leading questions about the candidate's personality, morals and ethics are. Reach out to us for our comprehensive list of nanny screening questions.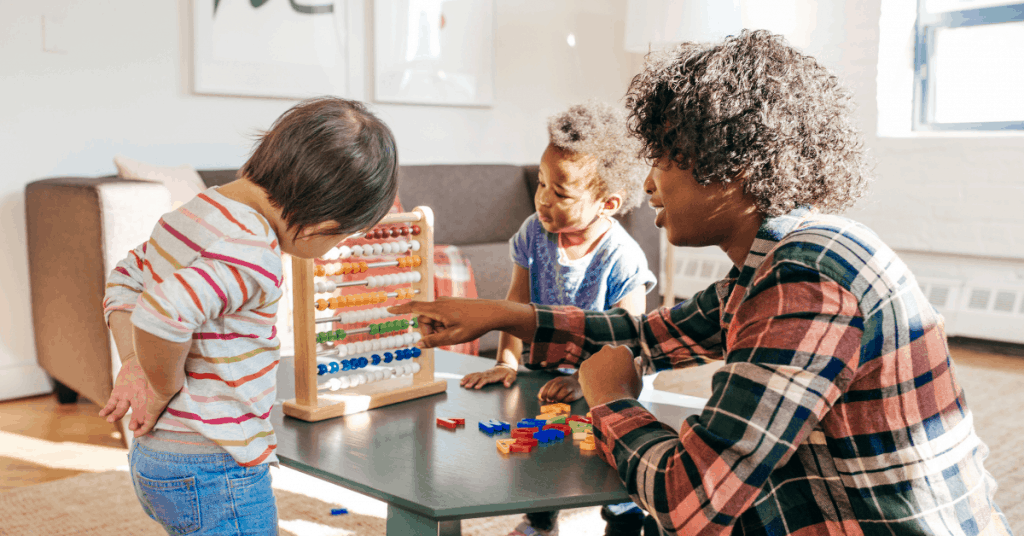 Now that you've found The One, how do you make sure they don't become The One That Got Away?
Craft and sign a work agreement. 
Prior to your nanny's start date, draft up a 
work agreement
 explicitly outlining your expectations, your nanny's job duties, terms, and benefits. Include the start date, the weekly schedule, salary offered with overtime, a confidentiality agreement, and a return of property if the nanny will have use of the family car. For live-in nannies, create clear outlines of living expectations like household rules, accommodations offered, and anything else relevant for living with your family. Having a clear understanding of what is and isn't acceptable can greatly help you both down the line should any issues emerge. No idea where to start? We have a comprehensive work agreement that can be tailored to your needs. Reach out to us for more information.
Your nanny is an investment in your child's wellbeing and future. Having a longterm nanny is beneficial for your child's emotional and social development, which are the foundations of their academic success. Providing health insurance and paid sick leave and vacation time is a great way to show your nanny that they are valued and appreciated, which in turn will greatly benefit your family. A nanny who is 
provided fo
r financially will work harder and longer than ones who are not taken care of. Nannies who are not financially fulfilled will burn out quicker and may seek benefits elsewhere when they become available. 
Nannies are miracle workers, but they don't expect to do it for free. They have their own personal lives and their time should be valued and respected. If your nanny is expected to work over 40 hours in a week, by 
California law
 they are entitled to 1.5x their hourly rate.
Pay your nanny on the books. 
While it may seem like a great idea to pay your nanny under the table, it is actually in both your and your nanny's best interest to provide
legal pay
. Your nanny has access to unemployment benefits and social security, and you are protected against audit should there be any need for worker's comp or discrepancies. Paying your nanny legally communicates to them that you see them as a professional.
Nannying is a profession like any other, and they deserve scheduled performance reviews to go over any changes in their performance or duties. Performance reviews are a time where raises are expected to be discussed. Has the nanny taken on more responsibilities that were not listed in your agreement originally? Have you had another child since they first started? These are things to be discussed in a performance review, and where having that initial work agreement comes in handy for both parties.
 In all positions, there is nothing worse than an employer who doesn't notice your efforts. Take time to drop in and observe your nanny with your child. Compliment their approach and communicate how much you appreciate them. A happy nanny who feels respected and appreciated will want to stay with a family that values all of their hard work. If you are unsure how to broach the subject of proper nanny-employer etiquette, check out our 
Honest House Promise
.
Have an issue? Talk about it! Want to make changes to your work agreement? Have a discussion! Going on vacation? Give advance notice! Need your nanny to stay late? Ask, don't demand. Nannies are superhero childcare providers, and they're also human beings with feelings and are capable of constructive criticism. If you disagree with something your nanny does, have an open, constructive conversation of how you'd like them to do things. Don't avoid confrontation only to bottle up and resent your nanny.  If you don't communicate your needs, your nanny will not know to expect to change their habits. Your nanny is not a mind reader and would love to know exactly how you'd like things done so they can do their job successfully. If you are expecting any major changes to their job duties, like having another child or changing their hours and schedule, make sure you speak to them with advance notice and ask them if that is something they are comfortable with. Changing the duties without consent while operating under a work agreement can cause trouble for you later, and your nanny will appreciate the respect you show them by communicating with them.
Finding a nanny is no easy feat, and keeping your perfect nanny is another matter. A commitment to being a respectful and ethical employer will assist you and your family greatly in keeping your super star family. If you have any questions or require assistance in any of the above steps, reach out to us.